I woke up to my crying newborn at 3 AM.
I dialed my oldest sister's number as I warmed up some water on the stove to heat up a bottle of milk. She was at work, but she was the only person that would answer the phone at this time. 
We talked and laughed about everything from losing our boyfriends to plans for the future. When 6 AM came around, we split ways to prepare for the 1st day of our fitness journey. 
The Morning Routine
In my household, I'm the first one up on purpose. I need that time to myself without hearing knocks on the door or the steady calling of my name. I use that time to pray and be thankful, get my hygiene and appearance together, and plan out the activities for the day.
The morning sets the tone of the day for me. I don't accept any phone calls or answer any texts until I am out the door to drop my schooler off. But even then, I spend that time talking and preparing my daughter for her school day.
Having this morning routine keeps me from stressing out, being lazy, taking my life for granted, or neglecting my family. I experienced all of that during my high school years and there was no way I would have Post Partum Depression... again. 
Today's Workout: A Walk in The Park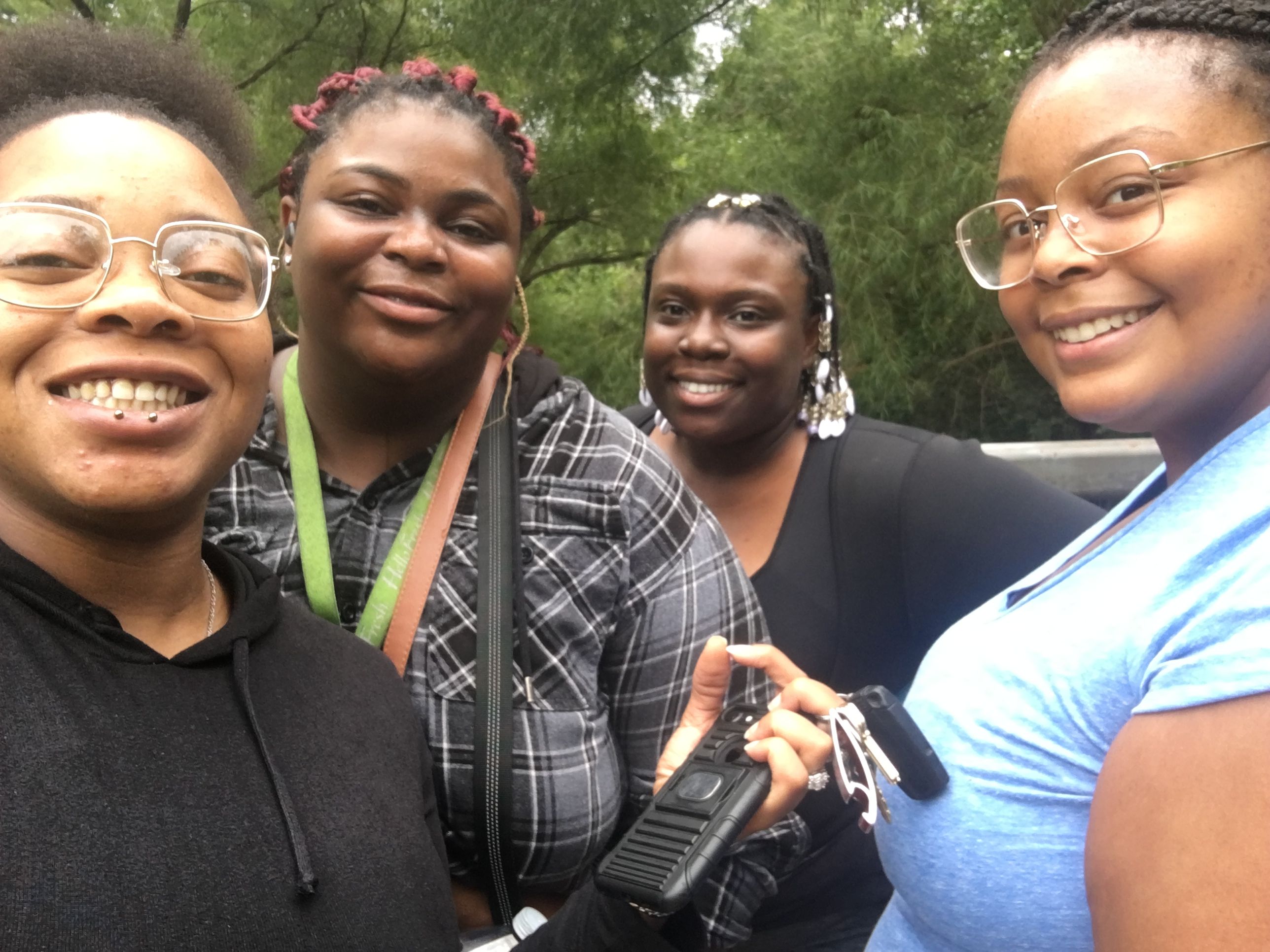 I picked up my best friend, Chie, and we met up with my sisters Shoundra and Vina at Crawford Memorial Park. It's a 2-mile trail in Pleasant Grove off of Elam and Prairie Creek. 
It wasn't too hot or too cold and the wind was blowing a bit. I enjoyed it and so did they. You learn a lot about people when you take them on a walk. 
This week I'm focusing on My main client Shoundra and of course myself, an unhealthy personal trainer, lol.
Nutrition Tip: The 3-Day Food Log Challenge
My biggest health problem is food. I eat at the wrong time and I normally eat too much. Most of the things I eat are considered healthy foods like granola bars, teas, and chicken breast, but I eat at a lot of fast-food restaurants. 
Before I start snatching items out of my diet, I and doing a 3-day food log challenge. I will write down when, what, and how much I am eating for the next 3 days and come up with some goals to change my eating habits. 
Dear God,
Thank you so much for giving me a determined heart. I'm tired of losing my family and friends to health issues we could easily avoid by making small, life-changing decisions. I want to be the tool you use to upgrade their mindsets and lifestyles. I am starting with upgrading my own and documenting the process. I need your help staying consistent. Please remind me everyday of the mission I am on so that I don't lose motivation. Thanks, big guy.
Love Brasi
Amen