"98% of the 8 million artists on Spotify today either aren't popular enough to have 10,000 monthly listeners or have released [fewer] than 10 tracks to date." Yep... I heard this on the Talking Trends Podcast. 
The 2% of artists on Spotify make at least $50K on the platform alone. We're not talking about Merch, tickets, or brand opportunities.
Of the 8M artists on the platform, 5.4M artists have less than 10 songs... I'm one of the 5.4M. 
If Spotify pays approximately $0.0033-$0.0054 every time your music is streamed, You need 9M-15M streams a year to make $50,000. 
While this is a great and grand form of income, I don't think it's the first form of income an indie artist should be looking forward to. It requires too many people and way too much time without any real engagement. So The question is:
How can independent artists make $50,000 without streaming platforms?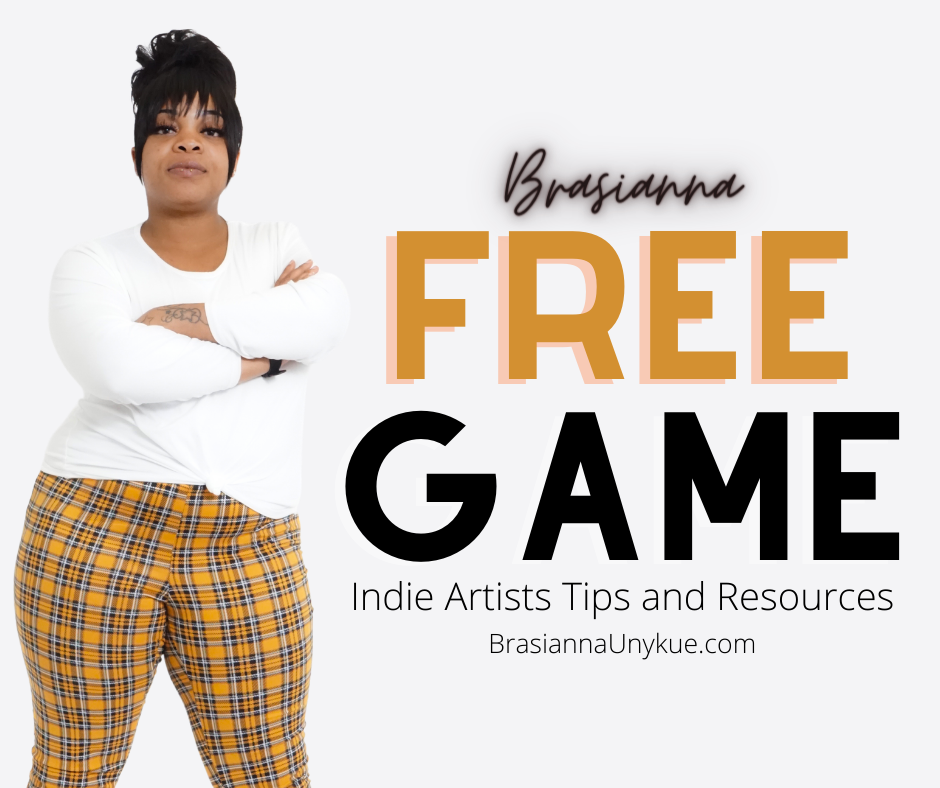 First, Let's Break down $50K a year into $962 a week. 
1. You can order 10 posters on Canva for $30 flat with no shipping fee. Sell your signed posters for $6 each. That's $60 a day: $30 for reup and $30 in profit. But DON"T SPEND THE F*CKIN PROFIT!!!!! Spend the whole $60 on posters and do it again the next day. By the end of the week, you should have $210 in profit. 
2. You can write an e-book about yourself and add that to your table as well and this isn't expensive at all. Type up your story and format it into a book through Google Documents. Use big text if you don't have a lot to write about yourself (or send me an e-mail and let me see what I can do for you). Add some photos and make copies of the book at Your public library (FYI: printing is free in Dallas Public Libraries right now). Sell 50 books a week for $5 and that's $250 dollars. 50 books for $8 each is $400. 50 books for $10 each is $500 *Keep in mind that you barely spent $0.50 to make each of these books*
3. We're at $710 now. Y'all remember CDs? I don't know why some artists still sell them and there are artists who make a killing off of their supporters with them, but fans will buy a Dropcard before they buy a CD. Drop cards look and feel like credit cards and give your fans digital access to your music. Now as of today, I haven't used this strategy myself, But I'm going to add it soon. 1,000 Drop cards for about $26 (plus the $49 set up fee) and sell them for $10 each. Fam... That's $10,000. If you can sell at least 26 a week, combined with posters and e-books, That's $50K a year.
How do these strategies work?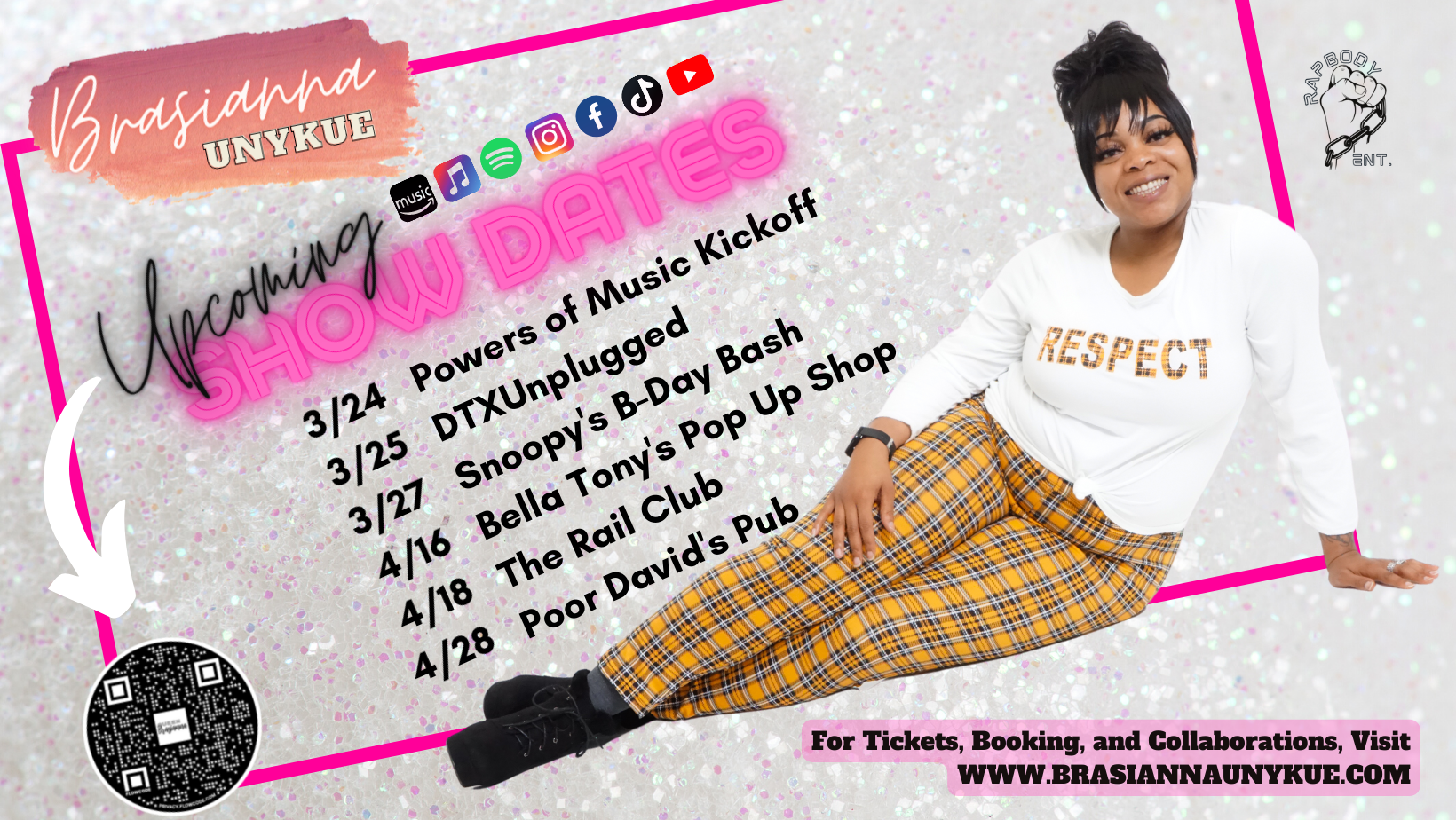 By Asking Questions. Closed mouths don't get fed on this boulevard! Go to the beauty and barber shops and ask them to listen to a track and get their opinion. Go to a hotel and ask to do a live performance. Sed a message to your favorite influencer. Trust me, the worse thing they can do is not respond (because even if they react negatively, you can still use it to your advantage). 
By NOT Spending The Profit. I have a problem with this myself, so don't get it twisted. Dave Ramsey is an amazing financial coach. Go find him.
By Partnering with Businesses. They need sales. You need fans. They got a product and you got a face (an image). BE the face of a product/service. this gives you something to talk about with your fans.
Remaining Consistent Here's my tip on staying consistent. Set a S.M.A.R.T. and focus hard on the M and T part: measure and time. Then challenge yourself. At DTXU, my goal was to give away 36 pink envelopes with my new postcard inside. I did it with 2 shows and gained a lot of reaction and engagement from that. This is what it looks like: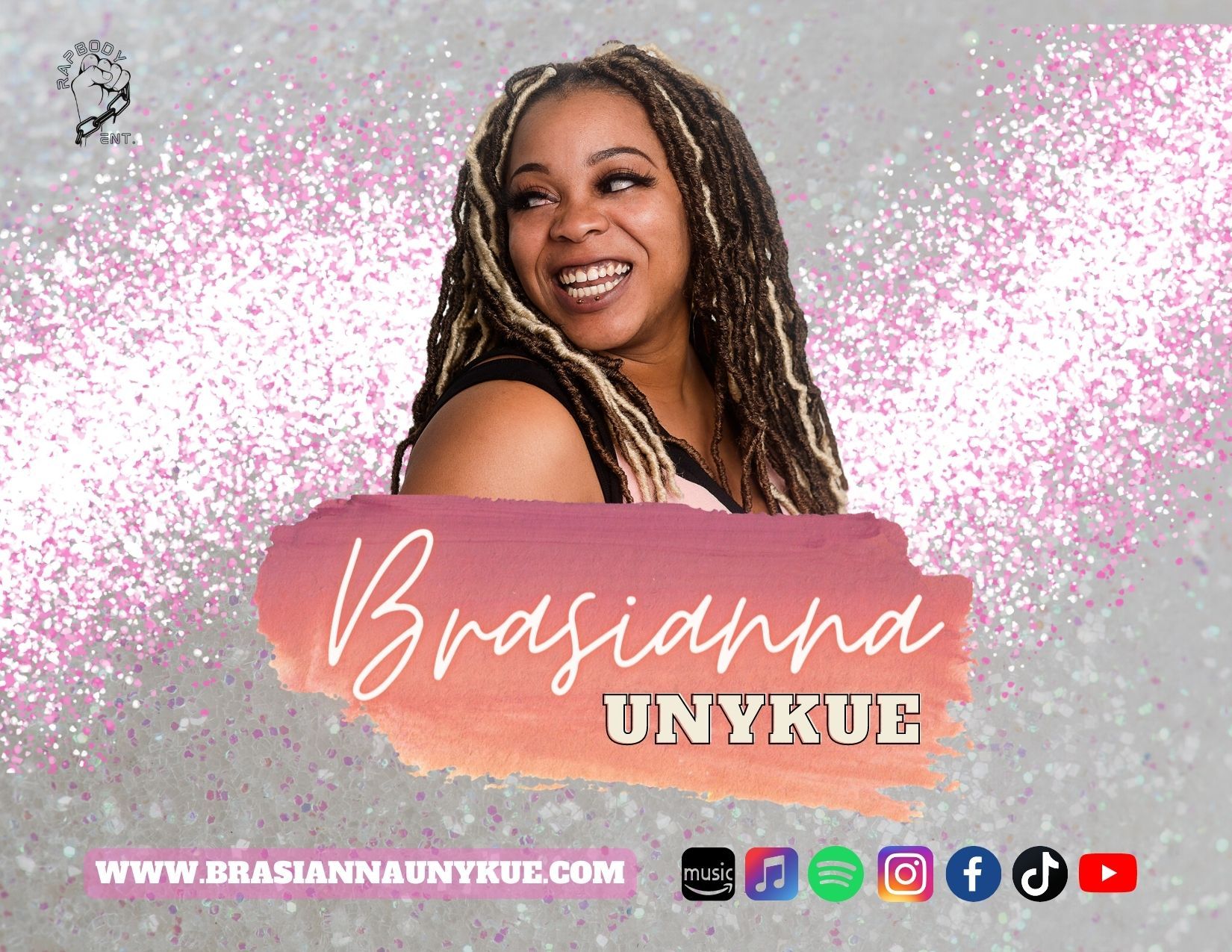 Conclusion
I'm not against streaming platforms, But I am against indie artists putting their money in the wrong places and not even making the cost of recording back (not including mixing and mastering). I write this info for the Dallas Underground Music Scene, or as I call y'all now, My Dummies, lol. If this was beneficial to you and you're gonna try this out, let me know how it goes. If you have any tips or strategies to add, put them in the comments below!
---
Brasianna Unykue is an independent HipHop Recording artist, performer, and songwriter from Dallas, TX. She develops websites, creates graphics, and writes blogs, biographies, and short stories. She has worked with multiple teams and individuals such as Yung X'Clusive, TDX Media, Narkiss, Bando 114, Issa Rap TV, Dirt Beats, DJ Johnny Rip, PopUp DFW, Bella Tony Exotics, Empower You Period, JSC Productions, A-List Photography, Audio Heaven Studios, Lyre Luciano, and many more.