Confidence on 10 last night, y'all!
My friend Bella and I BLESSED Pop Up DFW with infused treats, good music, and great company.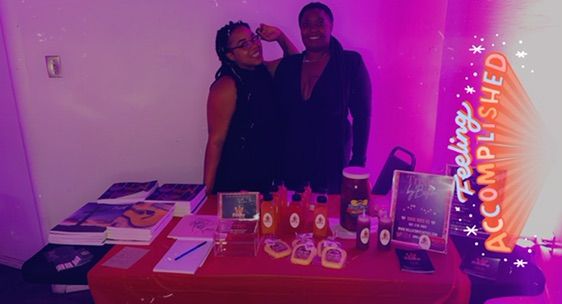 Y'all may not believe me, but I have stage freight!! When my set started, I introduced myself and the song, but the DJ had technical difficulties. I said "That's cool" and started telling my story. Eventually, Muzikal Alkhemizt, the greatest band in the land chimed in, and by the time the DJ started playing Allinaway, The Whole audience was captivated in my energy. 
I wanted to throw up when I finished performing Outside. I was excited and a little overwhelmed by the response! I definitely left a lasting impression on a lot of people!
Tonight I'm doing it again! If you're in Dallas and need a cool spot to vibe at, come through!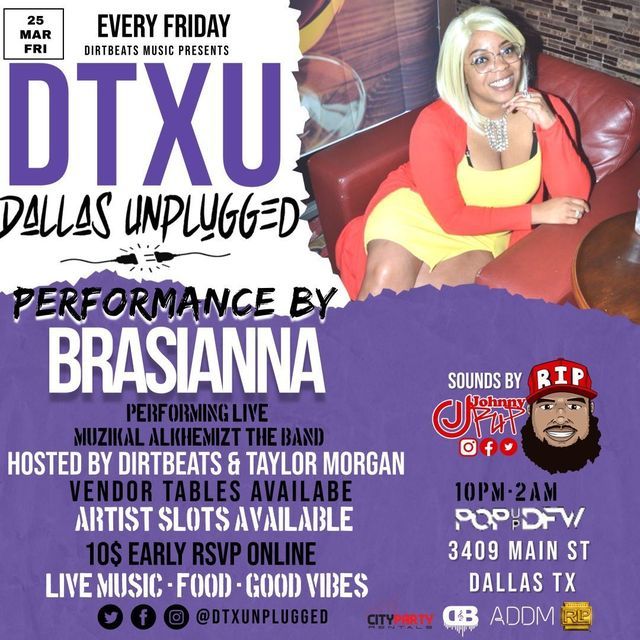 ---
Brasianna Unykue is a Mom, future wife, certified personal trainer, nutrition coach, and musician from Dallas, Tx.  During the early stages of her career, health concerns hindered the growth of her and her family. With her certifications in Personal Training and Nutrition combined with her experience in songwriting and music project management, Brasianna is on a mission to spread  Artist Health Awareness in the music industry. 
Journality guided journals are designed to assist writers and Artists in their creation and planning stages. Available on Amazon! 
Visit www.brasiannaunykue.com and sign up for the Sunday Preparation Newsletter. 
Want to work with Brasianna on your next project? Send an email to brasi@brasiannaunykue.com