I was on time this morning. YAY!
Today was absolutely fun! 5 adults, 2 children, and 2 dogs walked with me at Crawford Memorial Park. We had so much fun playing games, talking, running up a hill, and honestly just enjoying each other's company in the morning fresh air.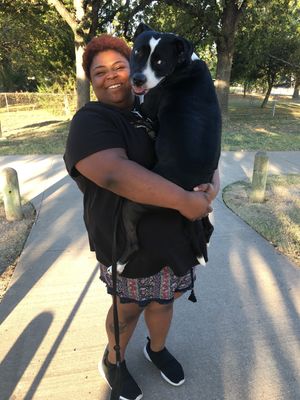 In between conversations, my mind drifts off to all sorts of things. Today, I thought a lot about the last year. Facebook showed me a memory from 1 year ago of me at fitness connection doing upside-down crunches. I was thick, about the same size I am now, but fit with energy. A lot has changed in the last year and I could see where my mind started to make a shift.
Going from a heart-broken rapper to a certified personal trainer wasn't easy, but it wasn't impossible, either. I've learned that we all have the power to choose the life we want to live and I made a decision last year to live my life healthily.
But it wasn't and still isn't easy.
I still like chips and Reese's. I still eat Wingstop and Subway. No, I haven't been taking care of my hair and face. And some people say that I'm being too hard on myself because I just had a baby, but I refuse to use my child as an excuse for not going as hard as I can.
Last year when I did the 1st annual Breast Cancer challenge, I wasn't committed to the challenge. I didn't have a strong enough purpose or enough education. I just wanted to get up and move around and stop being lazy. And I did! I have a stronger reason for completing this goal. My health and the health of my friends and family are depending on my new knowledge as a personal trainer. I want to break unhealthy generational curses and educate my community on natural medicine. I want to play in the garden with my future grandkids without throwing out my back.
All of these dreams started with a decision to do better. You can decide to do better, too.
If you don't have any friends but want some, meet us at our Next Walk!