Brasianna Unykue
(Brah-Z-Ah-nuh Unique)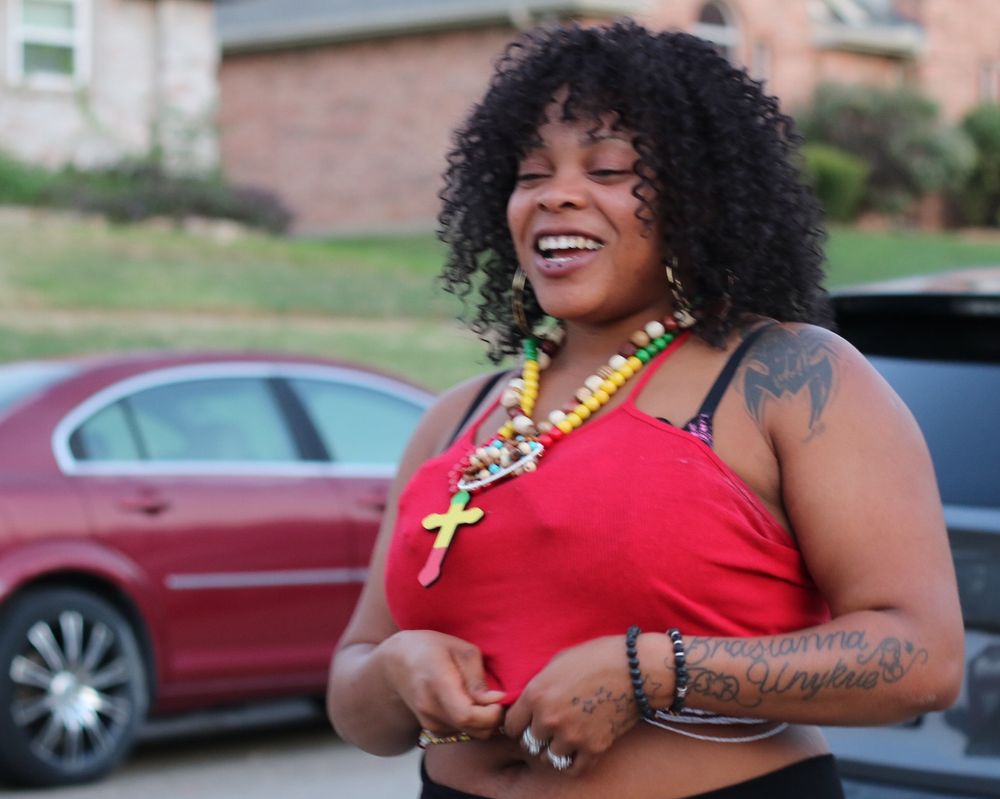 Brasianna Unykue is a hiphop artist and producer, personal trainer, and digital creator from Dallas, TX. When she's not hyping crowds and taking care of Oakcliff's Next generation, she is tending to her big, blended family and kicking it with the love of her life.
After the passing of her audio engineer in 2019, Brasianna set a goal to spread health awareness in the music industry. Her first album, Wisdom, Time & Energy,  was released to all platforms in 2020, right before the Covid-19 pandemic. 
The Virus took a toll on Brasi's Career, as well as her mental and physical health. This prompted her career in health and fitness, and in December of 2020, She enrolled into the International Sports Science Association to earn her certifications as a personal trainer and nutritionist.
A month later, Brasianna and her husband conceived their first child together, encouraging her to take her health and certification even more serious. She focused on staying fit throught the pregnancy while using the emotional roller coaster to write her lyrics. On August 30, 2021, She finished her courses and a week Later She had her baby.
Brasianna is living proof that your life is not over when you have kids. 2 months later, Brasi was on stage at DTXUnplugged, hosted by @dirtbeats, performing and practing her unreleased tracks. On June 15, 2022, She began working at LAFitness and a month later released a Single titled "Ongoing Robbery". On August 20th, She released the music video to "Outside ft. June B prod. by Legion Beats and got JusJu Productionz to shoot it. Brasi is in the midst of creating more projects as we speak.
Brasianna Unykue is a community leader and inspiration to all  walks of life on and off the stage. Her vibe and wisdom is unscatched and unmatched, disabling you from finding another artist with the talent, skill, organization or Specializations as Brasianna Unykue.
Credits: Narkiss, Venimeux Productions, Boss Venom, BeBe Allstar, IssaRapTV, Bando114, A-List Photography, JusJu Productions, JSCP Productions, POPUPDFW, TTP Studios, Tigris Beats, TheWildOutRadio, TDXMedia, Hershi Bre'Kami, DirtBeats, BluskiBlu, 3LY Salute, and more.