Brasianna Unykue
(Brah-Z-Ah-nuh Unique)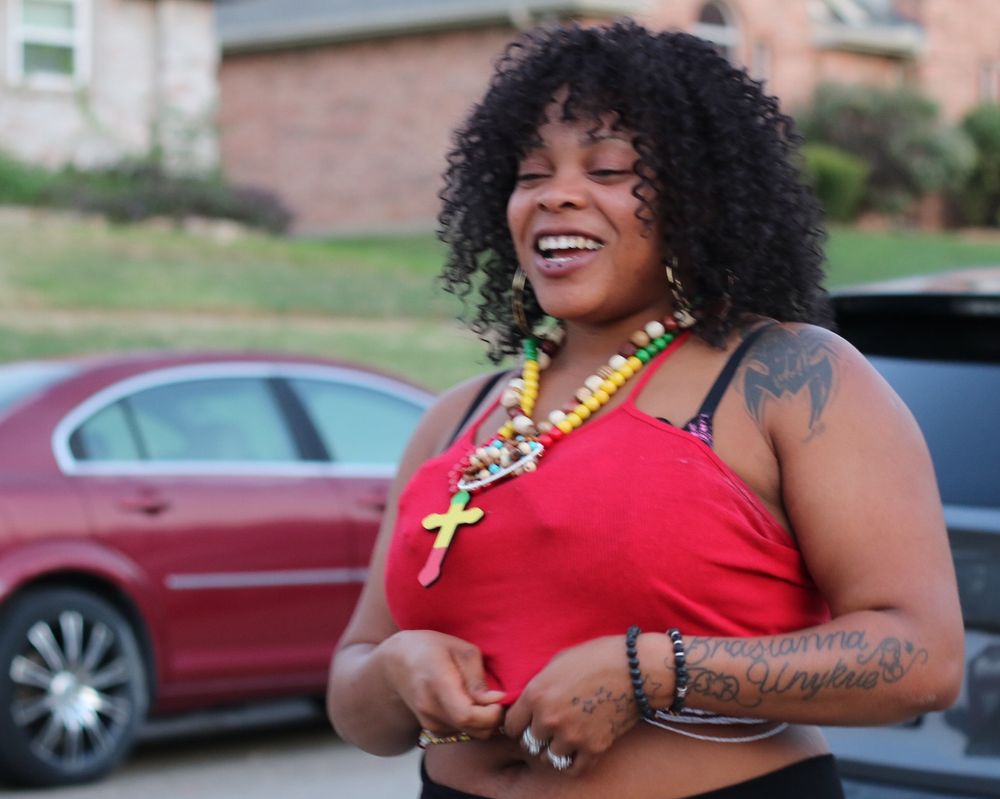 Queen Brasi attracts the attention of everyone she comes in contact with. The young princess possessed a desire to be heard by the nations. This passion propelled her career as a songwriter and performing artist. 
Her first single, "Pull Up" produced by A1 Pistol at Audio Heaven Studios fueled her anger and aggression while tracks like "Split Custody" tap into the emotions and experiences of being a single parent in high school. 
On March 2, 2017, After graduation and a year in the customer service industry, Brasianna performed in her first showcase competition at Club Pryme in Dallas, TX and brought home the 1st place prize of $500. 
The Queen began performing in multiple nightclubs in her area and gained notoriety as a prominent female rapper in the city. In 2020, She released her fist 3 track project "Wisdom, Time & Energy" on all platforms with Her hit "Outside" featuring June B From LegionBeats.
 During this time, She began to notice the lack of support among the professionals in the music industry. Through analyzing and creating vibrant connections built on trust and honesty, while reading countless materials from music schools and successful artists, the queen developed a love for sharing information with those who seek it. 
Through her bubbly personality and strong words of wisdom and motivation, backed by knowledge and understanding, you are left with no choice but to fall in love with Queen Brasianna Unykue.
Credits:
Narkiss, Doshie "Shie" Pernell,  The Model, Venimeux Productions, Boss Venom, BeBe Allstar, IssaRapTV, Bando114, A-List Photography, JusJu Productions, JSCP Productions, POPUPDFW, TTP Studios, Tigris Beats, TheWildOutRadio, TDXMedia, Hershi Bre'Kami, DirtBeats, BluskiBlu, 3LY Salute, and more.